Self Adhesive PVC Sticker
Self Adhesive PVC Sticker is also known as polyvinyl chloride sticker.  It has a good ability of printing, processing, and chemical corrosion resistance; meanwhile, it  can be used indoor and outdoors.
There have many different type of PVC film in the market, according to the hardness :
according to the color :
Transparent PVC sticker
Gloss White PVC sticker
Matt White PVC sticker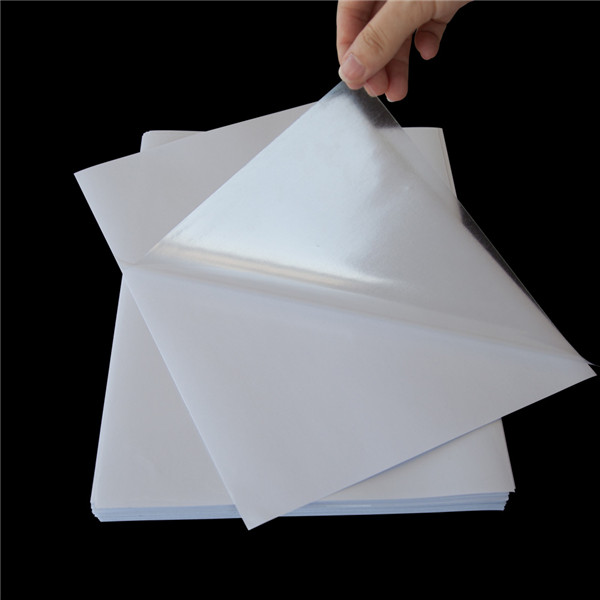 Water-based adhesive
Solvent adhesive
Sheet:20X30",50X70,70X100CM
Reel:250/330MMX1000/1500M
Customized size acceptable
Self adhesive PVC sticker have good durability, tear resistance, good fitness & good chemical resistance, apply in the electronics, machinery and batteries etc.
Self Adhesive PVC Sticker
Product Specifications
50Mic PVC Metallized Film for battery Label / Water Based / 60g White Glassine Liner
80Mic PVC Semi Transparent / Water Based / 150g Art Release Liner
80Mic PVC Transparent / Water Based / 140g White Release Liner
80Mic PVC Matt / Water Based / 140g White Release Liner
80Mic PVC White Glossy / Water Based / 140g White Release Liner
80Mic PVC White Glossy / Water Based / 62g White Glassine Liner
80Mic PVC White Glossy / Solvent  / 62g White Glassine Liner
80Mic PVC Red / Water Based / 140g White Release Liner
80Mic PVC Green / Water Based / 140g White Release Liner
100Mic PVC Transparent (heat resistant )/ Water Based / 158g Art Release Liner (2 sides PE coating)
100Mic PVC Monomeric white (heat resistant )/ Water Based / 158g Art Release Liner (2 sides PE coating)
100Mic PVC Matte Transparent for wall decal / removable / 150g Art Release Liner
120 Mic PVC Glossy White / Water Based / 140g White Release Liner
Self Adhesive PVC Sticker Production-NEWMAX Stickers
PVC Sticker in Prodution: